What to expect on your first visit
Please be prepared to be asked detailed questions about your past medical history, hobbies, routine, occupation, sleep quality, nutrition, and medication. We work to the highest standards, therefore we take into consideration multiple factors when giving you advice and guidance.
We will screen you for any potential medical issues and if needed we will recommend getting in touch with your doctor and then provide you with the clinical notes.
Your initial assessment will last up to an hour and the follow-up appointments are scheduled to last 45 minutes.
We work without a receptionist. Therefore, when you arrive, please take a seat in the waiting area.
What to wear
Please consider wearing comfortable clothes. This could involve leggings, shorts, or tracksuit bottoms. We have facilities to change in each of the locations we work at. We analyse the movement of your whole body during the assessment to figure out your movement patterns and identify issues.
For the best experience, it is recommended to wear clothes that are easily removable to access areas that need attention. For back massages, it is entirely up to you how much of the back you wish to expose. A sports bra is usually a good option for ladies.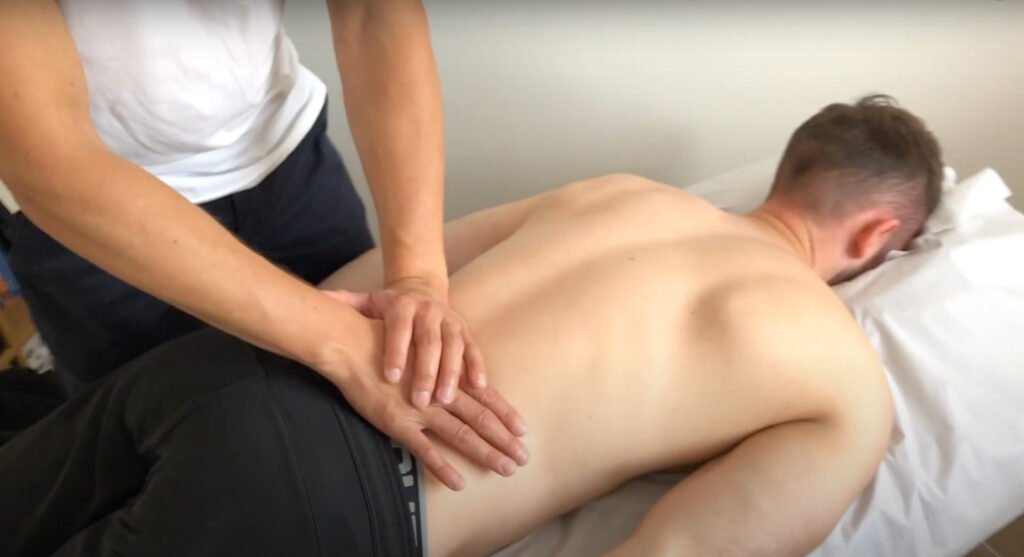 If you wish to book an appointment, please visit our booking site.